UniFi
My new 16 port 10G switch was too loud for my taste. So I fit Noctua NF-A4x20 FLX fans instead.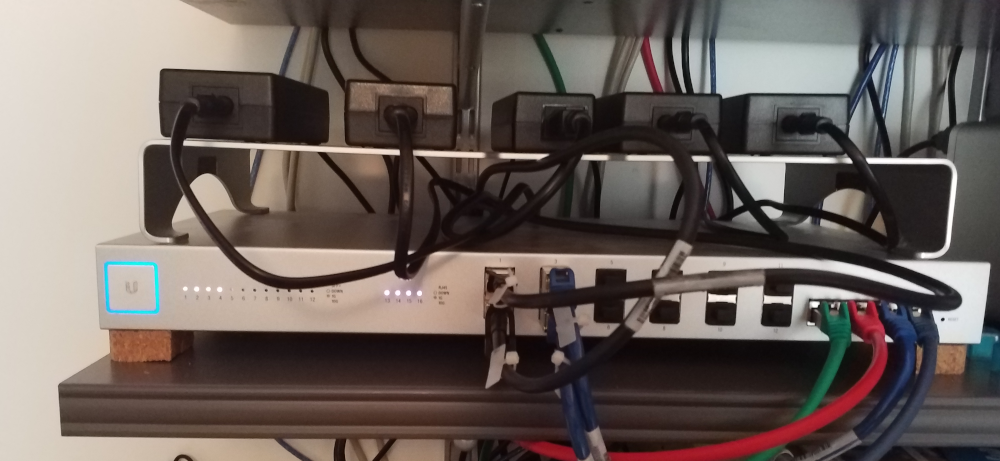 After the modification, the switch looks the same on the outside.
I bough a UniFi Switch 16 XG, Board Revision 13 (UniFi Software reports 13, while in the pic below I see 11, odd).
These are my notes on initial bringup.